Die Tekken fighters
Jin=
Jin kämpft gegen Ogre um sich für seine Mutter zu rächen den ogre hatte sie ja schon mit nen Grausamen Tod beunglückt!
Nachdem Jin ogre umgebracht hat hat er einen grausamen Fluch genauso wie seinen Vater wird er von einen Teufel krontroliert.
Asuka=
Asuka Kazama die schwester von Jin möchte sich mit ihrer Kraft messen.
Bemerkung:Sie ist mit Lin Xiayou in der selben schule!
Xiaoyu ist beim tunier dabei um Kämpfen zu könne sie hat viele Ziele Vor sich!
Christie=
Die Enkelin von eddy möchte damit weiter machen womit der vater auch begonnen hat.
Er ist aber noch dabei!
Sie hat irre mouves drauf.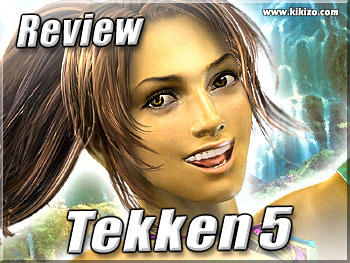 Christie is the granddaughter of the Capoeira master who taught Eddy Gordo the art of Capoeira during his incarceration in prison. While in prison, Eddy swore an oath to the master to pass on the art of Capoeira to his granddaughter.
Eddy sought out Christie shortly after his return from The King of Iron Fist Tournament 3 and taught her the art of Capoeira, just as he promised his master. After only two years of tutelage, Eddy turned Christie into an impressive fighter.But soon thereafter, Eddy abruptly disappeared, leaving Christie only with the words, "I must seek vengeance against the enemy responsible for the death of my father."
Troubled by his sudden and mysterious disappearance, Christie chases after Eddy with her only lead — The King of Iron Fist Tournament 4.